Just roll, water & watch it grow!
Transform ugly lawns into your dream lawn!
Save money on expensive seeds, save time by planting in seconds!
Get the lawn you've always been dreaming of immediately.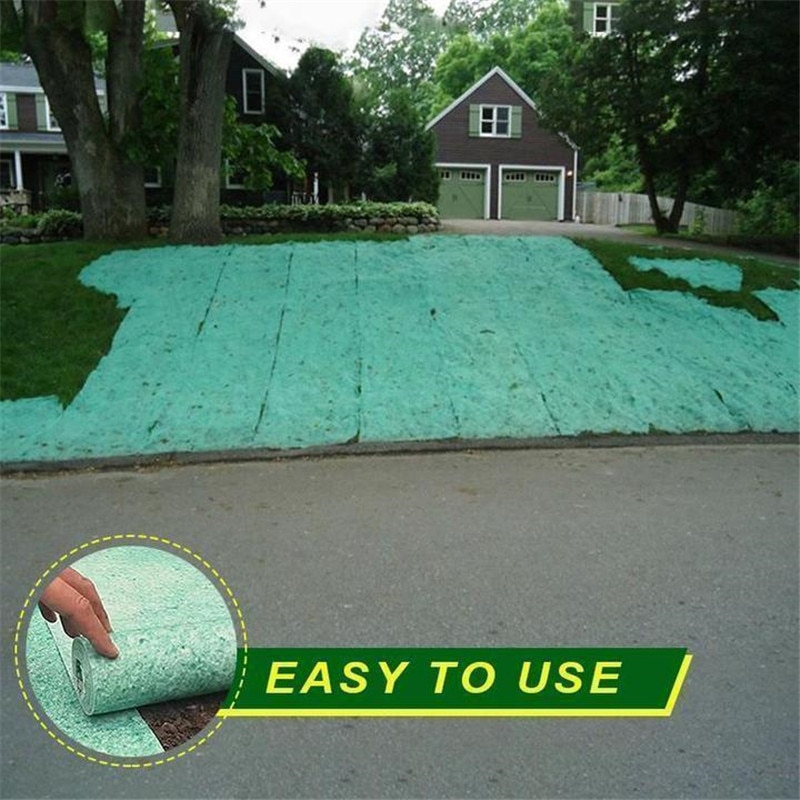 Easy To Install: Simply roll the grass seed mat onto any surface, water thoroughly, and watch it grow immediately!
Biodegradable: Each mat includes fertilizer and mulch! The mat will dissolve once watered and beautiful grass will be the only thing left behind!
Grow It Anywhere: Perfect for any lawn in any condition! Fix dead spots, burnt grass, and ugly lawns immediately! Can even be used for patios and concrete balconies!
How To Use:
✓ Roll
✓ Water Thoroughly
✓ Watch It Grow!

Specifications:
✓ Type: Lawn blanket
✓ Grass Seed Pad: 10M×0.2M
✓ Sunlight Exposure: Full Sun
Included:
— 1 X Grass Seed Pad